A Hometown Lawyer For All Your Legal Needs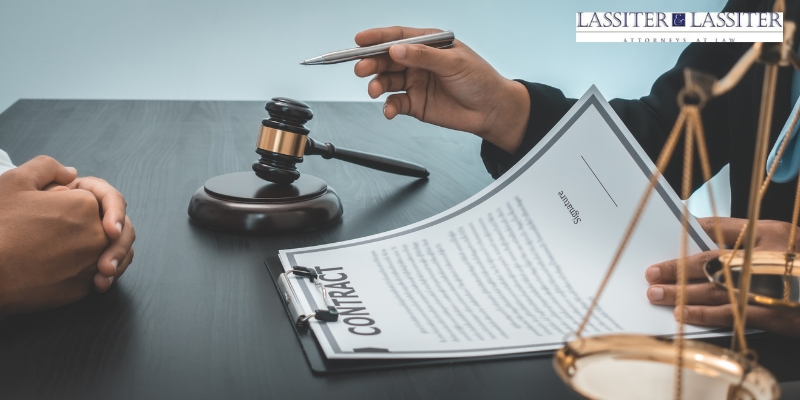 Everyone will face a challenging legal issue at some point in their lives. When you encounter yours, you do not have to go through it alone. Instead, you can work with the Statesville law firm of Lassiter & Lassiter Attorneys At Law.
For nearly 50 years, we have served the Statesville community in a variety of practice areas. Our attorneys can assist you with nearly any general legal issue you may have, such as:
Personal Injury: Have you been injured in an automobile collision or other accident? We will stand up to insurance companies refusing to treat you fairly.
Real Estate Matters: We can help you sell or purchase commercial or residential real estate.
Mediation Services: Our attorney is a Certified Superior Court and Family Financial Mediator.
Estate Planning: Do you need to create a will, trust or power of attorney? We can help.
Estate Administration and Probate: If a loved one passes, we can help with the often complicated legal process.
Business Law: If you own a small business, we can provide counsel for any legal issues that may arise.
Civil Litigation: Do you need to file a claim or has someone filed a claim against you? What To Expect From Your Consultation
When you come to our office for a consultation, we will listen as you describe your situation. We will then provide a realistic assessment of your case and discuss possible solutions. Throughout your case, we will answer your questions, describe the legal process in plain English and keep you informed on important developments.
Schedule Your Consultation. We Are Ready To Meet You.
Whatever legal matter you face, Lassiter & Lassiter Attorneys At Law is prepared to assist you. Schedule an initial consultation with our law firm to talk about your case. To set up a consultation, call 704-873-2295 or send us an email.