Family Law Attorney,Statesville, NC
Family law is part of civil law pertaining to legal matters involving family members. If you have recently encountered a legal dispute involving your marriage, children, or household, your case is likely to unfold in the Statesville, NC, family court system. Navigating any family law case without legal representation is not only risky but challenging. The average person with no formal legal training is likely to make critical errors in handling the court's procedural steps for their case, potentially leading to a protracted and emotionally stressful legal battle.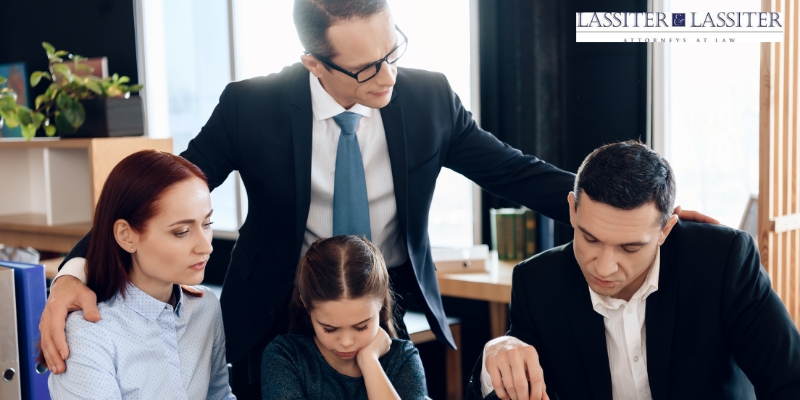 Legal Representation for Statesville, NC, Family Law Cases
Whatever your unique family law case entails, you can rely on the team at Lassiter & Lassiter to provide compassionate and detail-oriented legal representation through all phases of your proceedings. Our team has years of experience providing clients in the Statesville, NC, area with comprehensive legal counsel for the most challenging family law cases. We understand that the legal matter you currently face will likely affect your life in several ways for years to come. Therefore, our goal is to help you understand your rights and legal options so you can navigate the situation as swiftly and successfully as possible.
Why Should I Hire a Statesville, NC, Family Law Attorney?
Legal representation is an invaluable asset if you are bracing for any type of family law case in Statesville. The family court system upholds strict rules and procedures, and attempting to file your case without legal representation entails a host of serious risks. Whether you are planning to divorce or need to settle child custody with your co-parent, your family law case is likely to require extensive research, careful planning, and close attention to detail through every phase of your proceedings.
Attempting to handle your case while simultaneously managing your career and household responsibilities would be tremendously difficult. Working with an experienced Statesville, NC, family law lawyer not only increases the chance of reaching a positive outcome to your case, but you can also do so in a fraction of the time you would likely require if you were on your own. The team at Lassiter & Lassiter will carefully review your situation and help you understand all your legal options for addressing the matter. In addition, we'll assist you in gathering evidence and documentation you might require to support your side of the case. Finally, we will help you prepare for each phase of your proceedings in the Statesville family court system.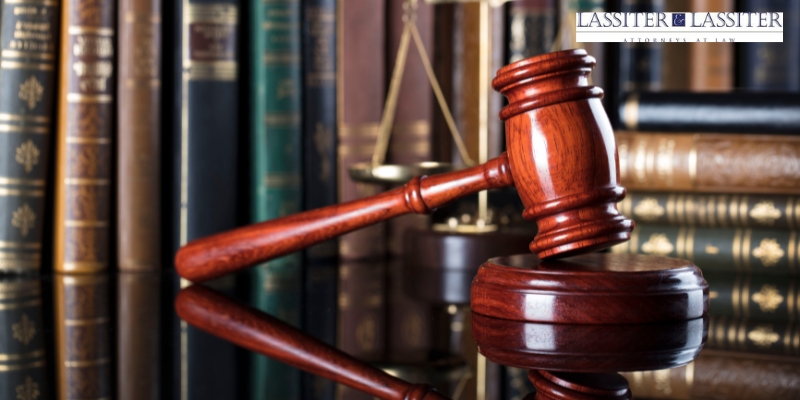 What Types of Cases Does Family Law Include?
Family law is a relatively broad portion of civil law covering a wide range of cases. Lassiter & Lassiter can provide meticulous and client-focused legal representation in many types of family law cases, including:
Many of these family law matters interrelate. For example, your divorce could potentially entail child custody and child support determination, as well as an alimony dispute. If you are unmarried and need a custody order, you will also need to settle child support. These cases are also difficult for many people to approach objectively due to the emotional issues in play. Ultimately, most family law cases are complex, and approaching these difficult situations is much easier when you have an experienced Statesville, NC, family law attorney on your side.
What You Can Expect From Your Statesville, NC, Family Law Attorney
It's natural to feel stressed and uncertain about an impending family law case in North Carolina. The state upholds various strict laws and statutes that may come into play in your case. Additionally, most family law matters are inherently emotionally stressful. However, the right attorney can make a tremendous positive impact on the outcome of your case, potentially helping you reach a better outcome than you initially expected.
When you choose Lassiter & Lassiter to represent you in any family law case, our team will take time to learn as much as we can about you and your situation. We'll carefully review the details of your case and help you prepare for your proceedings as thoroughly as possible. We understand the emotional strain family law matters can cause and want to help our clients with robust ongoing support and guidance. If you are ready to discuss your case with an experienced Statesville, NC, family law attorney, contact Lassiter & Lassiter today to schedule a consultation with our team.
Confident Guidance Through Your Family Law Matter
Are you or someone in your family going through a situation in your marriage where you feel you need to seek legal advice from a lawyer? Divorce and other family law matters can present substantial emotional and financial stress. It can be particularly difficult when children are involved.
At Lassiter & Lassiter Attorneys At Law, we have nearly 50 years of experience assisting North Carolina clients through difficult legal challenges including:
Property Distribution
Adoption
Prenuptial and Separation Agreements
Although your legal situation may feel overwhelming, we will provide the reassuring and confident guidance that you deserve from your lawyer.
Our Priority Is Getting Results
Our goal is to provide you with a sense of security and help you move forward to obtain the best possible legal outcome, whether through negotiation, mediation or trial. We find that we can often reach positive results outside of court to save you time, money and emotional stress.
However, in some cases it may be necessary to go to trial in order to protect your rights. If so, you can be sure that we will represent you with tenacity and integrity.
Statesville's Family-Run Law Firm
Our lead attorney Mike Lassiter joined his father at this law firm in 1994 and took over the practice after his father retired in 2008. He grew up here in Statesville and has built life long relationships here in the community. He cares deeply about the well-being of your family — not just as your lawyer, but as a family man and a proud community member of Statesville.
Schedule A Consultation Today
You can get a consultation on your family law case at our firm in Statesville. We are ready to listen to your case, explain your options and provide realistic expectations for your case. To schedule a consultation, give us a call at 704-873-2295 or send us an email.