Statesville, NC Domestic Violence Attorney
From a legal standpoint, the complicated nature of domestic violence disputes makes these cases exceedingly complex. Those looking for protective orders and legal mandates limiting contact, as well as those facing accusations of domestic violence, are entitled to fair, comprehensive legal support from an experienced domestic violence lawyer. For those in the Statesville area, Lassiter & Lassiter Attorneys at Law can provide the services necessary for any domestic violence-related case.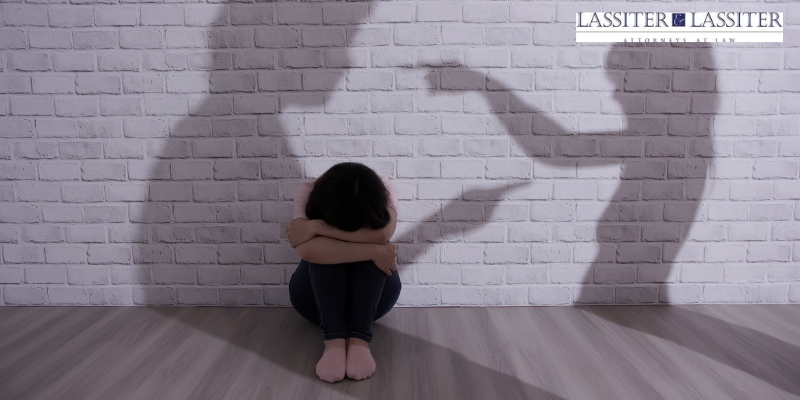 What Is Domestic Violence?
Domestic violence refers to any violent behavior or threat of violent behavior that one party has perpetrated against another party or a minor child, including a child in the indignant party's custody. These acts can include trying to cause physical harm or purposefully causing harm, putting the injured party in fear of serious bodily harm or ongoing harassment, committing any sex crimes, including rape, sexual offense with a child, or inflicting significant emotional distress, and are pursued as assault charges. North Carolina Law also gives arresting officers the right to hold those accused of domestic violence in jail overnight to decompress if considered necessary, denying them the ability to post bond.
For an incident to be considered domestic violence, both parties involved must be in a personal relationship. These relationships include spouses, ex-spouses, familial ties (including those between blood relatives and affinity relationships), co-parents of a child or children, same-sex couples, opposite-sex couples, and former roommates or household members. For example, if two customers at the same store got into a physical altercation, this would be pursued as a simple assault; however, if two members of the same household got into a physical altercation, assault charges would still be filed, but the relationship between both parties makes this a case of domestic violence.
How Do Restraining Orders Work?
A restraining order is a legal term for the court-ordered separation and typically subsequent no-contact enforcement made between two parties. Although restraining orders are sometimes referred to as such, in North Carolina, they are more properly known as Domestic Violence Protective Orders or Civil No-Contact Orders. If facing threats of violence, these orders are put into place to stop verbal, physical, or sexual abuse from a spouse, parent, child, romantic partner, or acquaintance.
Some of the requirements made in a Domestic Violence Protective Order can include, but are not limited to:
Being barred from contacting the filing party by any means
Orders to move out of any shared dwelling
Returning any stolen or shared property to the filing party
Enforcing a no-contact order for shared children or pets
Surrendering any weapons or firearms owned by the accused party
The extent of stipulations included in a Domestic Violence Protective Order can range on a case-by-case basis. Depending on the court's findings, as well as the case created by the State, the specific clauses outlined in a Domestic Violence Protective Order will range to accommodate the needs of the party filing the order.
Are Restraining Orders Different from Protective Orders?
As each domestic violence case varies, so do the protective order forms that accompany each situation. For some, an immediate court-ordered protective order is necessary to prevent any harm from falling on the party making the accusations, requiring an Ex Parte Order or Temporary Protective Order. These orders can be requested and issued within three days of filing and do not require consent or participation from the accused party when filing.
On the other hand, a Domestic Violence Protective Order must be decided upon in court with both parties present. Compared to an Ex Parte Order, a Domestic Violence Protective Order is long-lasting and can protect those facing violence for up to one year after being ratified. Ex Parte Orders are temporary and, after a set amount of time, will expire. In both situations, the court must be thoroughly convinced that this level of protection is necessary for protecting the accusing party from harm, and if found in violation of any stipulations in these orders, those bound to abide by the terms of these documents can face criminal charges.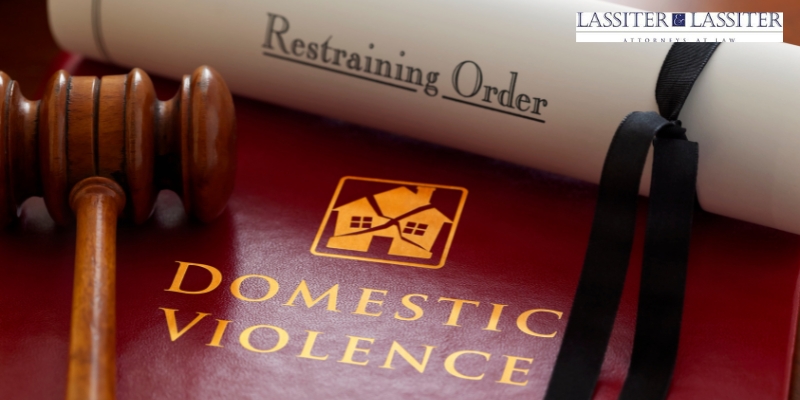 FAQs About Statesville, NC Domestic Violence Law
How Does Domestic Violence Law Work in NC?
Domestic abuse is not a distinct offense in the state of North Carolina. It may be charged as simple assault, attack on the opposite sex, assault with a deadly weapon, or assault by strangulation, among other criminal charges. When an assault is carried out against those with whom the offender has a personal relationship, the offense is classified as domestic violence.
Can You Sue for Emotional Abuse in North Carolina?
In North Carolina, someone is responsible for intentionally causing another person significant emotional distress if they commit extreme and outrageous acts with the intention of causing severe emotional pain to another person and actually causing it. A judge will then decide if the actions in a particular situation warrant emotional distress, which varies on a case-by-case basis.
Can a Domestic Violence Case be Dismissed in NC?
In cases of domestic violence, the charges are pursued and prosecuted by the State, meaning that the accusing party's input or request to drop any charges does not affect the case at hand. Prosecutors in North Carolina are free to proceed without the victim's participation as long as there is sufficient evidence to support these claims in court, and those facing accusations should prepare with a criminal defense attorney.
Can the Victim Drop Assault Charges in NC?
After filing, the District Attorney is in charge of any domestic violence case and must see the charges through. The State is the only party with authority to drop the case. Although harsh, this measure is intended to protect those with legitimate claims from facing violence after dropping their cases out of fear of their abuser.
Seeking A Domestic Violence Attorney
Domestic violence accusations and charges require delicate, attentive legal care. In any situation, whether filing charges or facing accusations, securing proper legal support is essential for a productive and fair trial. Lassiter & Lassiter Attorneys at Law has been serving the Statesville community for decades, providing expert legal support for various charges and accusations, including cases regarding family law and domestic violence. For more information on our practice, visit our website and contact us for a consultation today.