Divorce Attorney in Statesville, NC
Ending a marriage is rarely an easy or pleasant experience, and every divorce case is unique. Whatever your reasons for deciding to divorce, navigating the legal processes necessary to complete dissolution can be difficult in North Carolina. The state upholds various laws and statutes that are likely to influence the timeline and the outcome of your divorce. Approaching this emotionally stressful situation will be much easier with legal counsel you can trust on your side.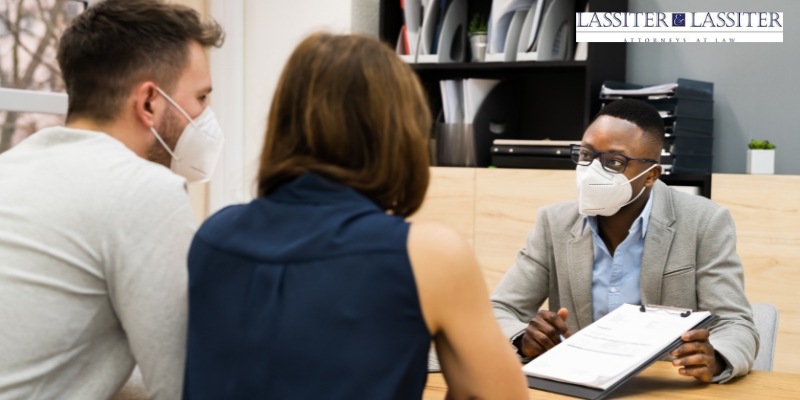 Lassiter & Lassiter offers comprehensive legal representation to individuals preparing for divorce proceedings and other family law cases in Statesville, NC. If you need a Statesville divorce attorney, our firm can offer the legal counsel you need to approach your divorce with confidence and clarity.
Compassionate Legal Counsel for Statesville, NC, Divorce Cases
Lassiter & Lassiter offers the experience level you would expect from a big city law firm with the personal attention that only a small-town lawyer can offer. Our team takes time to get to know every client to ensure we provide carefully tailored legal counsel in every case we accept. So, no matter what your divorce entails, you can rely on Lassiter & Lassiter to guide you through every step of the dissolution process confidently.
Why Should I Hire a Statesville Divorce Attorney?
You might think you can handle your divorce proceedings on your own to save money on legal fees. You may also believe that you and your spouse are agreeable enough that the two of you can reach a mutually acceptable divorce settlement on your own. You may just want to get the divorce over with as quickly as possible. Whatever your situation might be, it is always best to enter dissolution proceedings with legal counsel you can trust.
An experienced Statesville, NC, divorce lawyer can not only help you better understand each phase of your case more clearly, but also provide ongoing support as the case unfolds. Divorce entails many more legal issues than most people realize at first, and the outcome of your divorce is likely to affect your life in several ways for years to come. Therefore, you not only have a better chance of securing a positive result in your divorce with the help of an experienced attorney, you are also more likely to complete the process more quickly than you could have on your own.
Property Division in a Statesville, NC, Divorce Case
One of the most contentious aspects of most divorce cases is property division, the process of dividing a divorcing couple's marital property fairly. This will establish individual property ownership rights for each divorced spouse, and North Carolina uses the equitable distribution standard to address property division in divorce. Under the equitable distribution standard, it is presumed that the couple will divide their marital property and responsibility for marital debt 50/50. However, the divorcing couple has more flexibility in determining an equitable division of property than they would in a state with a community property law.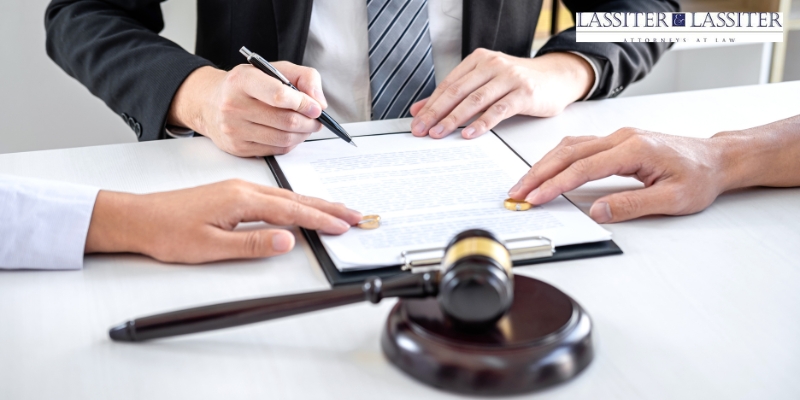 The first stage of property division in divorce is financial disclosure. Both divorcing spouses must provide complete financial records that detail their individual property holdings and marital property and debt. It's vital to be accurate and honest in submitting your financial disclosure. Any attempts to hide assets can have serious repercussions, including criminal charges in some cases. Your Statesville, NC, divorce attorney can help you complete the financial disclosure process. In addition, if you choose Lassiter & Lassiter to represent you in divorce, we can also help you adjust your estate plan after you finalize your divorce to more accurately reflect your new circumstances.
Child Custody and Child Support
If you are married and have children with your spouse, the most crucial part of your divorce will be your child custody determination. It's vital to ensure your children have the financial support they need going forward. The Statesville, NC, family court has a legal obligation to ensure your custody order suits your children's needs. While divorcing parents may mediate a proposal for a parenting plan, a family court judge has the final say when it comes to custody and support in a divorce.
Whenever parents divorce, the court must determine which parent is better suited to assume custody rights over the children. While both parents may be fit and caring, one is more likely to have greater day-to-day flexibility to address their children's needs than the other. As a result, almost every child custody determination results in one parent assuming a more significant share of parental responsibility than the other. They will also have more physical custody. "Physical" custody refers to where the children spend their time, and "legal" custody refers to the ability to make important decisions on a child's behalf.
When one parent has a more significant share of physical custody, the other parent will likely owe them child support payments. The court determines child support based on the projected cost of the child's living expenses, the parents' respective incomes, and various other factors. Your Statesville, NC, divorce attorney can help you ensure your child custody and support determination truly serves the best interests of your children and accurately reflects your circumstances.
Procedural Rules for Divorce in North Carolina
It's important to know that North Carolina imposes a mandatory one-year separation period before a divorce can be finalized. This means the divorcing spouses must live separately for one year before submitting a divorce petition. Additionally, they must complete a 30-day waiting period after a divorce petition is filed. Therefore, the absolute soonest a divorce can be approved in North Carolina is 30 days from when the divorce petition is filed.
The time required to complete divorce proceedings hinges on the couple's willingness to negotiate. Many divorcing couples take advantage of alternative dispute resolution like divorce mediation to save time and money on their divorces. However, divorce can take several months or even more than a year to complete when a couple litigates.
Every divorce case is unique, and it's understandable to have many questions and concerns about what to expect as your case unfolds. However, many people discover that they have more rights and options than they initially recognized once they secure legal representation. If you are preparing to end your marriage, Lassiter & Lassiter can provide the comprehensive and compassionate legal counsel you need to confidently approach this difficult situation. Contact us today to schedule your consultation with our team and learn more about the legal services we provide.