Child Custody Attorney in Statesville, NC
A child custody determination is likely to be one of the most emotionally stressful experiences of any parent's life. While the thought of losing time to spend with your child can seem unbearable, it's vital to recognize that whatever personal issues you may have with your co-parent, they have the same parental rights as you. Whether you are married to your co-parent and preparing to divorce or if you are an unmarried parent who needs a legally enforceable child custody order, we can help.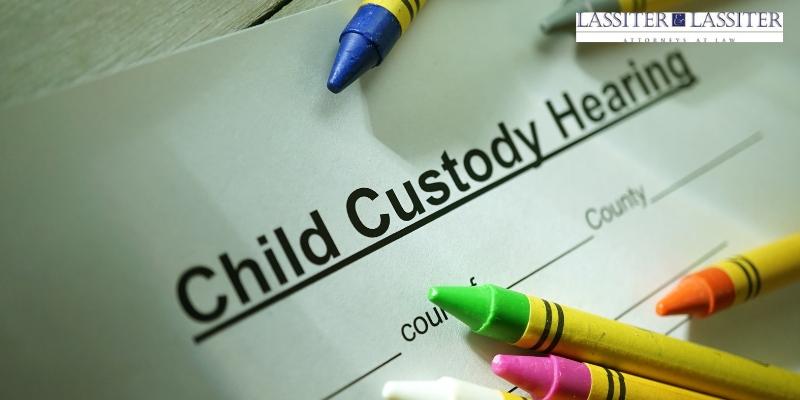 Legal Representation for Statesville, NC, Child Custody Determination
Lassiter & Lassiter is a full-service family law firm offering legal representation for child custody cases in Statesville, NC. We understand the emotional stress these cases often cause and the concerns many parents have as they brace themselves for custody determinations. Whatever your unique situation entails, we will take time to get to know the details and provide you with client-focused legal counsel through every phase of your case.
Benefits of Hiring a Statesville, NC, Child Custody Attorney
You might think you should be able to manage your child custody determination on your own, saving money on legal fees. While you might feel like no one knows your child or your situation the way you do, this can be as much of an advantage as it can be a disadvantage in child custody cases. Many parents can become lost in the emotional aspects of a child custody case, failing to recognize crucial details that have a tremendous influence on the outcomes of their cases. Divorcing parents should recognize that while these cases are challenging for the parents, they are even more emotionally devastating on children.
Hiring an experienced Statesville, NC, child custody lawyer can help you approach your case with more objectivity and a greater understanding of the legal mechanisms your case entails. Your attorney will help you make a compelling case for custody to help you remain focused on your child's best interest. If, for any reason, you believe your co-parent is a danger to your child in any way, you can rely on your attorney to help you gather the evidence you will need to prove this and secure a custody arrangement that ensures your child's safety.
Lassiter & Lassiter strives to provide comprehensive and client-focused legal representation in every case we accept. Your child custody determination will affect your life and your child's life for a long time, and it's much easier to approach this complex situation with the legal counsel you can trust on your side. We'll help you construct a compelling case for custody and ensure the Statesville, NC, family court has everything it needs to make a fully informed decision about your custody order.
How Does the Court Determine Child Custody?
While it's possible for some divorcing couples to resolve their divorces through private dispute resolution, divorcing parents cannot privately settle child custody. The Statesville, NC, family court has a legal duty to preserve the best interests of the child the custody order will affect. When you are divorcing and have children with your spouse or an unwed parent who needs a legally enforceable custody agreement, the court will evaluate several factors to make a legal determination on child custody. Some of these factors include:
The incomes of each of the child's parents.
The work schedule and general availability of each parent.
Each parent's living situation.
The child's relationships with extended family members on both sides of the family.
The child's medical, social, and educational needs.
The criminal history of each parent.
This is not an exhaustive list, and every child custody determination is unique. However, the judge overseeing the case must evaluate every relevant factor to conclude the case. Your Statesville, NC, child custody attorney can help you navigate your child custody case more easily by providing ongoing support and guidance through every stage of your proceedings.
Legal Vs. Physical Custody
It's important to know that every child custody agreement includes two distinct types of custody: physical custody, which refers to where the children spend their time, and legal custody, which refers to the right to make decisions for a child. Your custody order will outline both you and your co-parent's respective physical and legal custody rights. It's common for parents to end up with completely equal legal custody but for one parent to assume a more significant share of physical custody if the other parent has a more demanding work schedule.
All parents with custody orders must remember that it is essential to abide by the terms of a custody agreement to the letter. While mistakes and unpredictable events can interfere with a parent's ability to abide by these terms, willful violations of custody orders lead to severe penalties. If a parent repeatedly violates their custody order, they will likely face contempt of court and a host of penalties. Their behavior could also justify the other parent petitioning the court for sole custody.
If you believe your custody order is no longer tenable, you can petition for a modification to the order to account for recent changes in your life. This would prevent you from incurring penalties for violations of the order that your circumstances cause.
What to Expect From Your Statesville, NC, Child Custody Attorney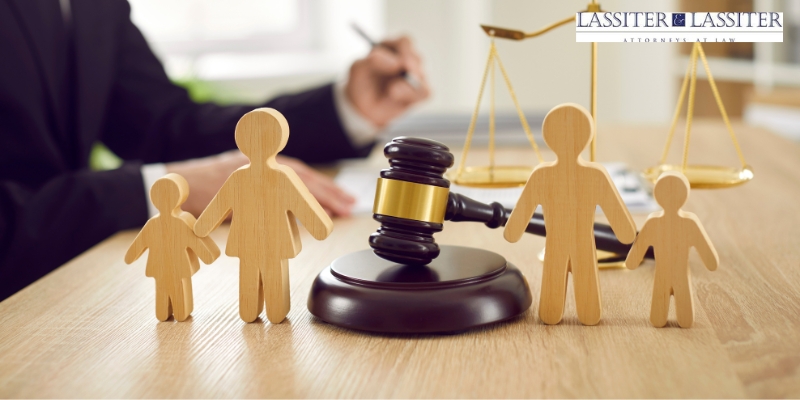 It's natural to have concerns, doubts, and fears about an impending child custody determination in North Carolina. Working with an experienced Statesville child custody lawyer is the best way to approach this situation with greater confidence. Your attorney will help you gather the materials you will need to make your custody case. They can help you address the unique factors present in your case likely to influence the outcome of the court's custody determination. If you have any major safety concerns regarding your child's other parent, they can help you address these issues as well.
Lassiter & Lassiter offers the resources and skills you would expect from a big city firm with the comfortable atmosphere and personal attention that only a small-town lawyer can offer. We know the emotional stress that accompanies most child custody cases, and our goal is to help our clients feel more at ease about these challenging legal proceedings. If you are preparing for a divorce, custody determination, or a modification hearing concerning your custody order, we can help. Contact Lassiter & Lassiter today to schedule a consultation with a compassionate and reliable Statesville, NC, child custody attorney.