Statesville Probate Attorney
If you are creating an estate plan, or you just recently lost a loved one, you are going to come across the term "probate" many times. Probate is the legal process that administers the estate of an individual after they have passed. If you are going through the probate process, it is most likely that you are going through a grieving process, too. By working with an experienced probate attorney, like one of our team members here at Lassiter & Lassiter, we can guide you through the complex and emotional process of probate here in Statesville, North Carolina.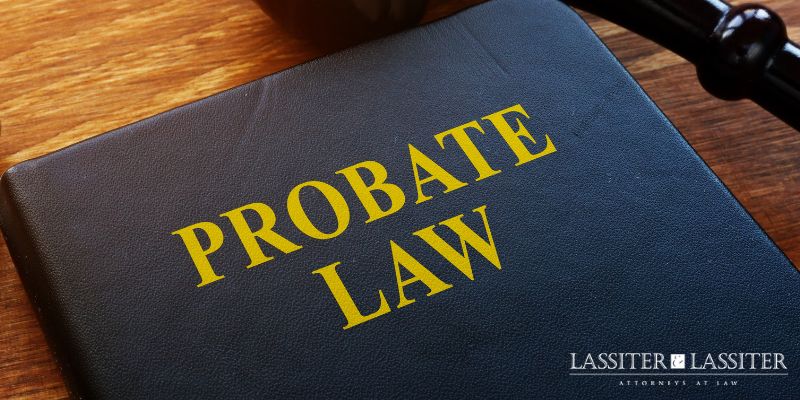 Statesville Probate and Estate Administration Attorneys
The probate process can be emotional, especially while you are grieving the loss of your loved one. At Lassiter & Lassiter, we have decades of experience helping North Carolina families through difficult processes like probate. We understand just how overwhelming times like these can be for anyone, which is why we are committed to guiding you through the process until it is finally complete. If you are going through probate and are looking for legal assistance that you can count on, do not hesitate to see how our attorneys can help you today.
What Is Probate and How Does It Work in North Carolina??
Probate is the process of administering an individual's estate after they have passed. In most cases, probate will follow the final wishes of the deceased that were laid out in an estate plan. If the deceased did not have an estate plan, then the court will have to divide property according to the default inheritance laws as determined in North Carolina.
The average probate process in North Carolina follows these general steps:
The Representative Files After Individual Passes Away: To begin the probate process, the representative that was chosen by the deceased must file with the court to legally become the executor of the estate.
The Representative Notifies Beneficiaries, Creditors, and Other Important Groups: Once the representative has been named executor, they can then move onto the initial steps of the probate process. This includes notifying all beneficiaries of the individual's death and informing them of their beneficiary status, as well as notifying any creditors to whom the deceased may owe money.
Inventory and Asset Evaluation Are Carried Out: After the proper parties have been alerted to the beginning of the probate process, the executor will then perform an inventory of all the assets and property included in the estate plan. They will also have to value each asset to prepare them for the distribution process.
All Remaining Debts and Taxes Are Paid: Before any assets can be distributed to beneficiaries, all remaining debts and taxes must be paid off. In North Carolina, creditors have up to 90 days to contest the probate process's continuation. If the probate process is uncontested, however, you can pay all remaining debts and taxes and move on to the final steps quickly.
Assets Are Distributed: One of the final and most important steps of the probate process is distributing assets as the deceased wished. The executor will read the estate plan and administer property and assets to the listed beneficiaries. In some cases, distribution may be done all at once, in scheduled transfers, or on a future date.
Estate Is Closed: Once all debts are taken care of, no creditors object, and all assets are distributed, it will finally be time to close the estate. The court will verify that the executor has performed all their duties, that assets have been correctly distributed, and that all financial matters of the deceased have been taken care of. From there, the estate will be officially closed, and probate will be completed.
How a Lawyer Can Help During Probate
Because probate can become complex, having an experienced estate administration attorney on your side can help make the process a lot easier on you and everyone else involved. If you were chosen to be the executor of an estate and are not very familiar with the law, our team at Lassiter & Lassiter can guide you through the probate process. We have decades of experience working in estate planning and administration and are more than familiar with how probate goes. Whether you need assistance on how to properly distribute assets according to a will or you were assigned as an executor and are unsure of what to do next, working with our probate attorneys can help you immensely.
FAQs About Statesville, NC Probate Law
How Long Does the Probate Process Last in North Carolina?
The probate process generally takes anywhere from a few months to a year or longer. The amount of time it takes to finalize probate will depend on the assets involved, the beneficiaries involved, whether there was a great deal of remaining debt the deceased owed, and more. Your probate attorney can give you a general estimate of the time needed to complete the probate process in your situation.
What Is a Probate Lawyer?
A probate lawyer is an attorney specializing in the probate and estate administration processes. They work to help executors perform their duties properly and find solutions to any legal issues that arise. Their guidance can be indispensable, as most executors are not familiar with the probate and estate administration processes.
Does an Estate Have to Go Through Probate in North Carolina?
In general, probate is required for anyone who owns property in their own name. This means that in most cases, probate is unavoidable in North Carolina. The only way to have your assets avoid probate is by putting them into a trust. Your estate planning attorney can help you determine the best way for your assets to avoid probate.
How Does Probate Work When There Is No Will?
If there was no estate plan in place or will created by the deceased, then the probate process will continue while following the default laws of the state. This means that all property that is not claimed by the state to cover remaining debts will be divided according to inheritance laws.
Statesville Probate Legal Assistance
If you were named the executor of an estate for someone who recently passed, you have a great deal of duties to take on. At Lassiter & Lassiter, we are prepared to help you through each aspect of the North Carolina probate process. To learn more about how we may be able to assist you, or for information on our different legal services, contact us today.