Statesville Property Division Attorney
Divorces and separations can be emotional and complex, especially when it comes to the division of property here in Statesville, North Carolina. Throughout a marriage, couples often acquire a wide range of assets that must be divided equally when they separate. Because both spouses are equally entitled to the marital property they have collected over the years, it is important to have an experienced family law attorney on your side to help ensure that you receive what you are entitled to.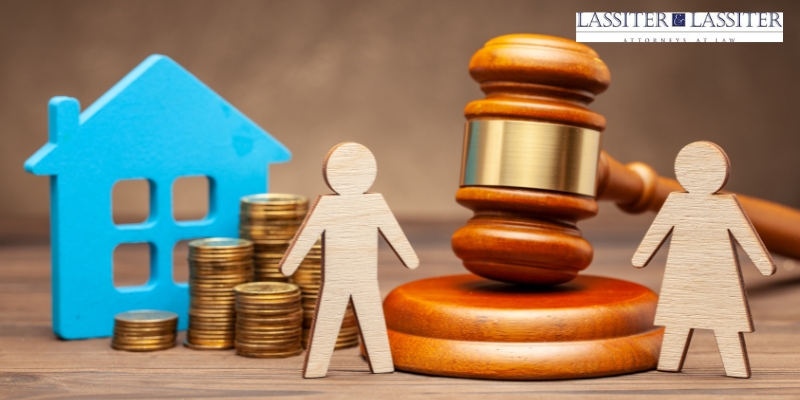 Lassiter & Lassiter: Statesville Family Law Attorneys
No one should have to go through the divorce process alone. Here at Lassiter & Lassiter, our team of attorneys is dedicated to providing compassionate, expert legal services and support to each client that decides to work with us. Beginning in 1970, our firm and its team have accumulated over 50 years of experience in the world of law. Whether you are unsure how property division in North Carolina works or you believe that you are not receiving an equal share of your assets, our attorneys at Lassiter & Lassiter can assist you with your property distribution needs.
How Does Property Division Work in North Carolina?
North Carolina is not a community property state. Instead, the state follows a process known as "equitable distribution." Equitable distribution states that both spouses are equally entitled to the assets and property that they have collected throughout their relationship. To divide property fairly, all marital property must be identified and valued. Marital property can include shared bank accounts, the family home, other real estate properties, cars, pensions, and more. From there, you and your spouse can either work together to come to an agreement on how property will be divided, or if you are unable to, the court will become involved.
How a Property Distribution Lawyer Can Help You
When it comes to property division in North Carolina, having one of our divorce lawyers on your side can help make the process much easier on you. Just a few of the ways we can assist you include: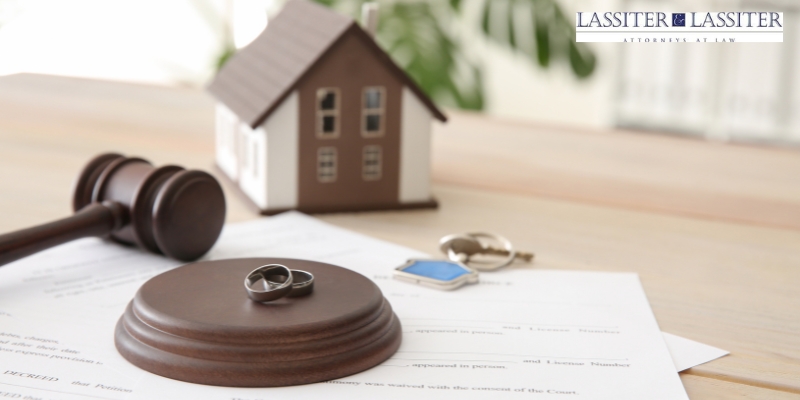 Helping You Understand Equitable Distribution
Property division can be confusing for many people in North Carolina who do not understand the laws around it. Equitable distribution provides both spouses with equal ownership of all marital property. Because of this, you will most likely need help identifying, valuing, and distributing the property you have collected throughout your marriage. Our attorneys can not only help you better understand how equitable distribution works, but we can also navigate you through the different legal processes that come with it.
Represent You in Court
Divorces often come with disagreements, especially when they involve property division details. When a couple is unable to come to an agreement on how property will be distributed, the matters are handed over to the local court to help decide. By hiring one of our expert attorneys, you can trust that your interests will be represented and heard by the judge. With our experience, knowledge of the law, and negotiation skills, we can work for a fair outcome and make sure your voice is heard.
Fight for What You Are Entitled To
According to North Carolina law, you are just as entitled to your marital property as your ex-spouse is. This means that you deserve to receive a fair share. If you believe that your ex is using sneaky tactics, hiding assets, or trying to take more of the property than you, hiring a property division attorney can help to protect you and your rights. Our lawyers will not only represent you, but they will fight to make sure that you receive what you are entitled to. Just because there are disagreements in a divorce does not mean that it should be unfair.
FAQs About Statesville, NC Property Division Law
How Do Divorced Couples Split a House?
Because North Carolina operates through equitable distribution guidelines, both spouses are equally entitled to the house. This means that one spouse will either have to buy the other spouse's share of the home if they want full ownership, the house can stay equally owned and lived in by one spouse, or they can decide to sell it.
How Is a House Buyout Calculated in a Divorce?
Your home's buyout price will depend on the value of your home and your mortgage. To calculate the price of your buyout, the state takes your mortgage balance and subtracts it from the appraised value of your home. That result is then divided by two, because it is split equally between you and your spouse. You will then have to buy your spouse's share.
What Should You Not Forget in a Divorce Settlement?
There are a variety of details that are important to cover in your divorce settlement, which is why having a lawyer who is experienced in divorce can help you address them all. Child custody, child support, alimony, property division, division of debt, and more all need to be addressed in the final agreement.
What Happens If One Person Wants to Sell a House and the Other Does Not?
Because North Carolina law follows an equitable distribution principle in divorce cases, both spouses are entitled to half of the value of the house. In most cases, if there is a dispute like this during a divorce, the final decision will go to a judge, and they will determine what they think is best.
Does It Matter Who Files for Divorce First When Dividing Property?
No. In North Carolina, the person that files for divorce first does not have an upper hand on their spouse during the separation process. Property division will still follow the equitable distribution process, giving both partners equal ownership of their marital property. The former spouses will either have to work together to reach an agreement on outstanding issues, or a judge will decide for them.
Property Division Lawyers That You Can Count On
Here at Lassiter & Lassiter, we are committed to helping our clients through even the toughest of divorces. We know divorces and separations involve intense emotions, disagreements, and other issues, which is why we provide expert legal assistance and support for these complex matters. If you are going through a divorce in Statesville, North Carolina and are looking for assistance with property division, do not wait to get the legal representation you need. To learn more about our firm, our attorneys, and the services we provide, don't hesitate to reach out today.