Child support Attorney in Statesville, NC
When parents divorce, their personal relationship may end, but their shared responsibilities as parents do not. One of the most contentious issues in most divorce cases in North Carolina is child custody, and child support is closely tied to all custody determinations. If you are preparing to end your marriage in Statesville, NC, and you and your soon-to-be ex-spouse have minor children together, the two of you will need to settle custody and support for your children.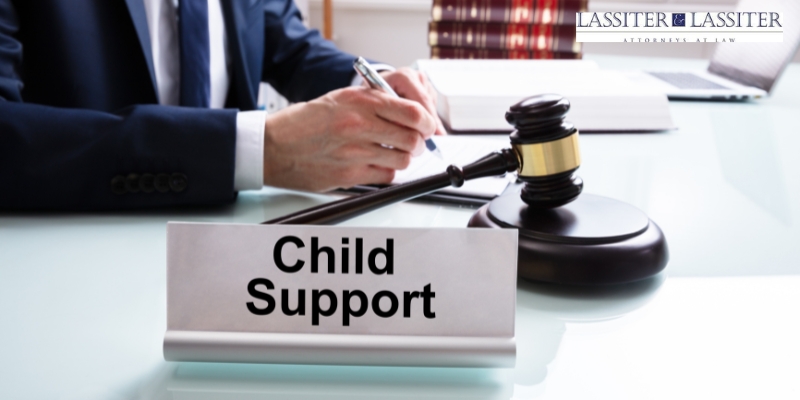 Legal Counsel for Statesville, NC, Child Support Cases
Lassiter & Lassiter can provide the legal guidance you need when facing a child support determination in Statesville, NC. Our team has successfully helped many divorcing parents navigate these challenging cases more easily, helping them reach fair and reasonable support orders. The purpose of child support is to provide your child with the financial support they need to meet their basic living expenses. We can help through each stage of a custody and support determination to ensure your child has what they need for their future.
Why Should I Hire a Statesville, NC, Child Support Attorney?
Many people make the mistake of thinking they can manage their family law cases on their own, saving money on legal fees. While this is technically true in some ways, attempting to handle any child support case on your own is incredibly challenging. You could face unforeseen obstacles or end up with a child support order that is imbalanced or untenable, forcing you to return to court to have it modified.
Working with an experienced Statesville, NC, child support attorney is the best way to approach a child support determination with confidence. The Statesville family court has the final say regarding any child custody and support determination. The judge handling your case will need to review extensive financial records from you and your co-parent and assess your child's cost of living. Approaching this complex situation will be much easier when you have legal counsel you can trust on your side. Lassiter & Lassiter has successfully represented many parents in complex child support cases, and we're prepared to apply this experience to your situation.
How Is Child Support Determined in North Carolina?
When parents divorce in North Carolina, the judge overseeing their case has the final say regarding child support for their children. Their calculation must include several factors, such as the income of each parent and each parent's custody rights. First, the judge must determine the total amount of support the child should receive from both parents each month based on the parents' incomes. Once they have determined this figure, they will divide it in half to determine each parent's child support obligation.
The final step of child support determination is deciding which parent will pay child support to the other. When one parent assumes a greater share of custody rights than the other, the custodial parent typically receives child support from the other parent. The court presumes that they fulfill their child support obligation by providing for the child's day-to-day needs and assuming greater living expenses for accommodating the child.
Penalties for Failure to Pay Child Support
If you are required to pay child support to your ex, it is vital to follow the terms of your child support order to the letter. Failure to do so can lead to severe penalties. While one-off mistakes like a payment that's late by a day or two may not be too serious, a pattern of late or incomplete payments will give the other parent grounds to file contempt proceedings against you. In addition, failure to pay child support can lead to severe penalties, such as wage garnishment, seizure of assets, even incarceration.
While parents can typically resolve unexpected issues involving child support on their own, the court will get involved if a pattern of problems manifests or if a parent blatantly violates a child support order. When you have a standing child support order, you must fully understand your rights and obligations. If you encounter any issue that materially affects the child support order, your attorney can potentially assist you with a modification.
Is It Possible to Change My Child Support Order in Statesville, NC?
The North Carolina family court system recognizes that life can pose unexpected challenges to any family, and your circumstances could potentially change without warning in many ways. If you recently experienced some life event that impacts your child support order, it's vital to consult an attorney to determine what you can do about it. The family court's modification system is likely to be your best option for modifying the support order to reflect your new circumstances more accurately.
Filing a petition for modification of your child support order is relatively straightforward. First, you must complete the petition by explaining the changes you want to implement in your child support order and a detailed explanation as to why the change is necessary and reasonable. Once the court receives your petition, it will schedule a hearing. During this hearing, both you as the petitioner and your co-parent as the respondent have the right to speak on the issue. If your ex sees the change as reasonable, they may agree to it without contest. However, if they disagree or offer contradictory evidence, the modification could become a more protracted process.
What to Expect From a Statesville, NC, Child Support Lawyer
Whether you are preparing to divorce and need comprehensive legal representation for the entire process or are attempting to modify an existing child support order, the right attorney is the ideal asset for either of these situations. Lassiter & Lassiter offers client-focused and compassionate legal counsel for child support cases in Statesville, NC. Whether you expect to pay or receive child support or need to adjust an existing order, we take time to carefully evaluate our client's situation to provide the best legal advice we possibly can.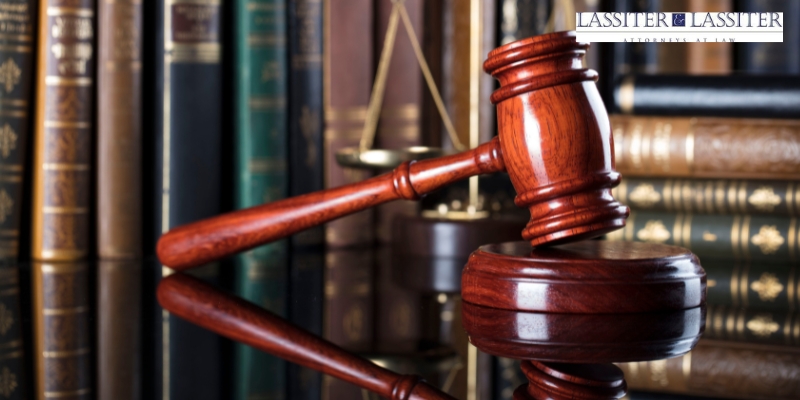 Your child support order affects not only you but also your child, and it's vital to ensure your child has the financial support they need and legally deserve. If you are ready to discuss your child support case with an attorney, contact Lassiter & Lassiter today to schedule your consultation. An experienced Statesville, NC, child support attorney can go over the details of your situation and help you determine the best approach to your case