Spousal Support/Alimony  Attorney in Statesville, NC
Money is one of the most commonly cited issues among divorcing couples. While many marriages break down over financial disputes, these issues can persist in some couples' divorce proceedings. If you are preparing to end your marriage in Statesville, NC, in the near future, spousal support may come into play if you and your spouse earn very different levels of income. Lassiter & Lassiter can offer support and guidance through all your divorce proceedings, including those pertaining to alimony determination.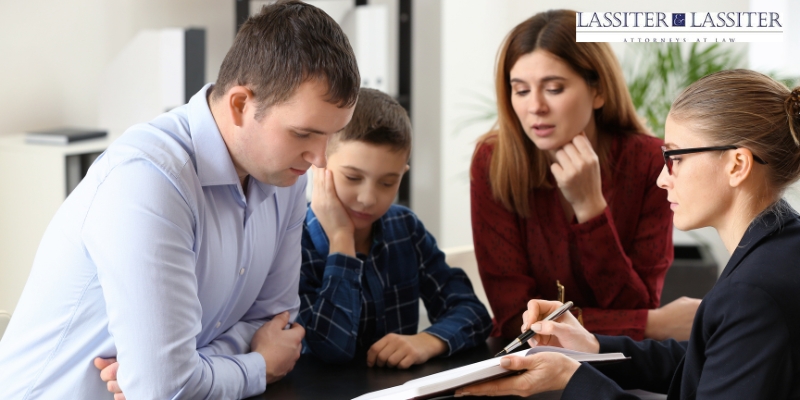 Representing Statesville, NC, Clients in Spousal Support Determinations
Spousal support, also called alimony, is money paid from one divorced spouse to the other to help the supported spouse maintain a standard of living similar to the standard of living they had while married. North Carolina state law allows for alimony in some divorces, but the spouse who expects to receive alimony must prove a clear need for this support.
For obvious reasons, alimony is often one of the most contentious issues in divorce cases. Many divorcing spouses will be unable to fathom paying money to their ex, and it's common for spousal support determinations to devolve into heated court battles. Lassiter & Lassiter can provide the measured and reliable legal counsel you need to approach a spousal support determination with greater understanding. We know the issues many divorcing couples face when it comes to their alimony determinations, and our goal is to help you through this complex case as smoothly as possible.
Why Should I Hire a Statesville, NC, Spousal Support Attorney?
Spousal support determination is typically part of a more significant divorce case. For example, in North Carolina, a divorce case may raise questions concerning post-separation alimony and permanent alimony after finalizing a divorce. Ultimately, every divorce case is unique, and no two couples will have the exact same experience with the process. While it's technically possible to complete a divorce without an attorney, doing so is incredibly difficult. Even if you manage to finalize your divorce without an attorney, you are likely to encounter a wide range of issues that can pose problems for you and your family in the future when you don't have legal counsel on your side.
Lassiter & Lassiter has years of experience guiding clients through complex divorce cases, and we have successfully helped many past clients reach agreeable results in these cases. We aim to help our clients understand the financial effects of divorce in greater detail. Our team believes in client-focused legal representation. We'll review the financial details of your case and help you navigate your case proceedings with confidence and peace of mind.
How Does Spousal Support Work in North Carolina?
Two types of alimony can come up in a North Carolina divorce case. The terms "spousal support" and "alimony" are often used interchangeably, but "spousal support" specifically refers to money paid from one spouse to another during the mandatory one-year separation period that must precede a North Carolina divorce. This is also called "post-separation alimony." Once the divorce is finalized, one spouse may qualify to receive a more permanent alimony settlement based on the divorcing couple's financial status.
The court will only approve post-separation alimony if the supported spouse can prove a clear need for financial assistance and the paying spouse can pay. The same applies for permanent alimony, and these arrangements are typically reserved for divorcing spouses who are disabled or too old to establish financial independence. When it comes to permanent alimony, the judge overseeing the case has broad discretion over the factors they may consider.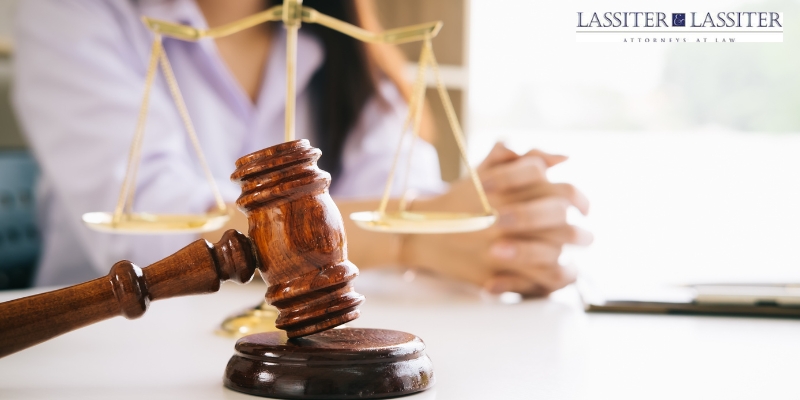 Unlike many other states, North Carolina law allows a judge to consider infidelity and marital misconduct as grounds to deny permanent alimony after divorce. So, for example, if the dependent spouse engaged in an extramarital affair or there was a record of cruel treatment of the other spouse, this may be all the justification they need to deny them alimony when finalizing the divorce.
Can an Alimony Agreement Be Changed?
Every alimony agreement, including permanent ones, will include terminating actions that will nullify the agreement, meaning the paying spouse no longer needs to make alimony payments. For example, suppose a couple was only married for a few years. In that case, the judge may not award permanent alimony and instead dictate that the alimony agreement will last for a predetermined period. It's also possible for a judge to state that alimony ends once the supported spouse remarries or begins cohabitating with a new partner.
It's also possible to request a change to your alimony agreement through the modification system. For example, if you were required to pay alimony due to your ex-spouse's lack of job skills, but they complete a training course that certifies them for higher-paying work, you could leverage this as justification to end your alimony order because they are now able to support themselves. You could also request termination of your alimony obligation if your spouse engaged in a terminating action, such as moving in with a new romantic partner, but failed to disclose this to the court.
Find Legal Assistance for Your Divorce
Any divorce case is likely to raise complex issues and create emotional tension. If you are preparing to end your marriage in Statesville, NC, it's vital to prepare accordingly for all of the financial issues your case is likely to entail. Alimony can seem unconscionable to some divorcing spouses, but it's vital to understand that these determinations come down to North Carolina state law. Your Statesville, NC, spousal support attorney can assist you with every phase of your divorce case.
Lassiter & Lassiter understands the stress and frustration that divorce can cause. Our team has represented many past clients in a wide range of difficult divorce cases, including those that involved complex alimony determinations. Every divorcing couple has a unique situation, and you may have more options available to you than you initially realized. If you are ready to discuss your case with an experienced Statesville, NC, spousal support lawyer, we are ready to assist you. Contact us today to schedule your consultation with our team and get the answers you need to your most pressing legal questions about your divorce.