Mooresville, NC Child Support Attorney
Whether you are going through a divorce, separation, or were never married, you may find yourself in family court trying to come to an agreement over child custody and child support. While this situation is not ideal, it is often a necessary step when determining what will be in the best interest of your child or children. Trying to settle highly-sensitive family matters is never easy but can be made less stressful when you have experienced family law professionals to oversee the process.
We are here to help the families of Mooresville and surrounding areas with child custody and child support matters. At Lassiter & Lassiter, we believe in supporting our client families in every way possible and in pursuing outcomes that serve the best interest of parents and children.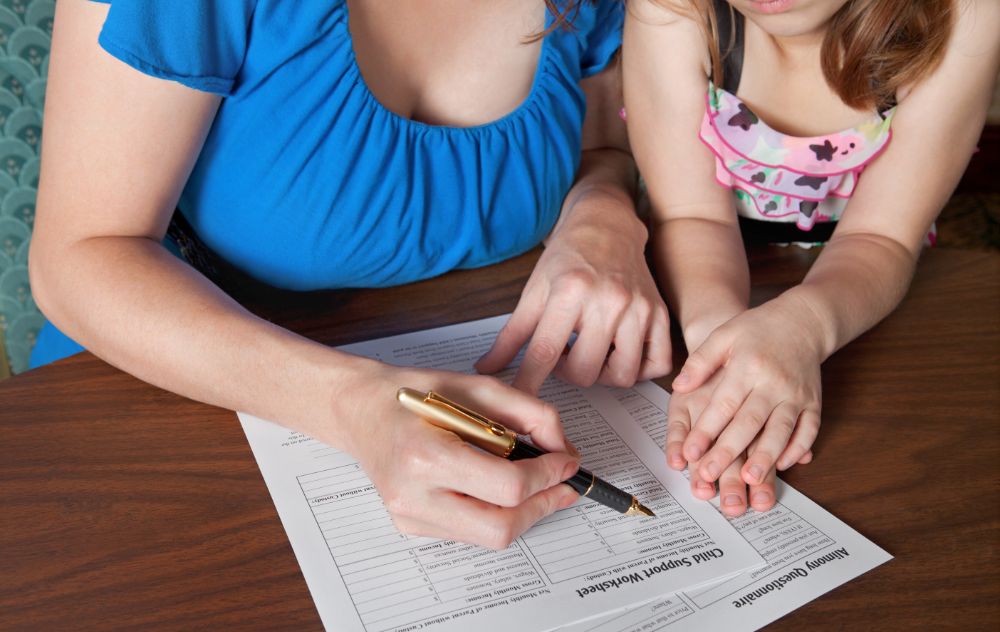 Child Custody
Child custody pertains to the right of one of both parents to make vital decisions for their child and may include having the child or children in their care. Custody can be broken into two major parts: legal custody and physical custody. Both aspects of child custody dictate who has the child in their care and who has the right under the law to make life-changing decisions on the child's behalf.
The most common arrangements for physical custody are:
Sole physical custody. This occurs when one parent exclusively has the child in his or her care; they are said to have sole legal custody. The other parent may or may not see the child, but if they do see the child, it is under visitation.
Joint physical custody. This is when parents have joint physical custody, the child or children split living between both homes, and both parents provide regular care for the children.
The most common forms of legal custody are:
Sole legal custody. A parent who has sole legal custody can make major life decisions for a child without having to consult with the other parent. This includes issues like where the child goes to school or how they will receive medical care.
Joint legal custody. Both parents retain decision-making abilities and must come to an agreement about the child's care. When parents share legal custody but cannot agree on vital childcare needs, the court can step in and make said decisions.
If you need legal counsel for a child custody case in Mooresville, we are here to give you the support you can count on. Going into a child custody situation well informed allows you to advocate for yourself and secure the most satisfactory results. Let Lassiter & Lassiter assist you with your family law case.
North Carolina Child Support
In Mooresville, North Carolina, child support needs are calculated using the guidelines set by state officials. Several variables are considered when making a child support determination, some of which include physical custody, the child's essential living expenses, and the income of both parents or guardians. The state's main concern is what's best for the child, and child support in the form of payment will be determined to make sure the child receives adequate support from both parents.
According to North Carolina's Child Support Guidelines, the non-custodial parent makes payments to the parent with physical custody. The custodial parent is assumed to be providing what he or she can for the child because the child is in the physical care of that parent most of the time.
Whether you are the custodial or non-custodial parent, an experienced child support attorney can walk you through the process of sorting out contentious custody issues with confidence.
FAQs About Mooresville, NC Child Support Law
How Much Does a Child Support Lawyer Cost?
The cost of a child support lawyer in North Carolina depends on the extent to which you utilize the services of a qualified family law attorney. If both parties can reach a resolution quickly, costs can be moderate. Conversely, if an agreement is not easily reached, then costs for court fees, experts, and extended legal counsel can increase the costs significantly.
Are Fathers at a Disadvantage in Child Custody Cases?
In North Carolina, the well-being of children is handled with great importance. Fortunately, family courts and officials who oversee child custody and support cases do not favor one parent over the other and focus, instead, on helping families reach agreements that serve the best interests of the child.
How Do I File for Child Custody after Divorce?
In North Carolina, a child custody claim must be made via a complaint. The complaint can be filed by the parent or guardian seeking custody or by an attorney on their behalf. The child custody claim should be filed in the state and county where the child and or the parents reside.
Can Parents Agree to No Child Support?
Outside of court, parents can make child-care arrangements as they wish. Once a child custody case is in the hands of the court, however, neither parent has the right to deem child support unnecessary. Based on child support guidelines in North Carolina, child support is intended to provide needed resources for the child or children involved, and the courts will decide who is responsible for providing each type of support.
Our Family Law Attorneys Help with Child Custody and Child Support in North Carolina
At Lassiter & Lassiter, we understand the sensitive nature of child custody cases, and we are well equipped to make the most persuasive and compelling argument on your behalf. Don't walk into your custody or child support hearing without having a skilled lawyer on your side. We can help you make crucial negotiations with the other parent of your child and work to reach a fair and satisfactory resolution.
Family matters have emotional complexities that can make it difficult to work out custody arrangements without the help of an attorney. Our team is prepared to advocate for you, making sure you are fully aware of the custody process and that you make informed decisions regarding the well-being of your family.
Contact Lassiter & Lassiter at our Mooresville law office today to discuss how we can help you with your family matter.